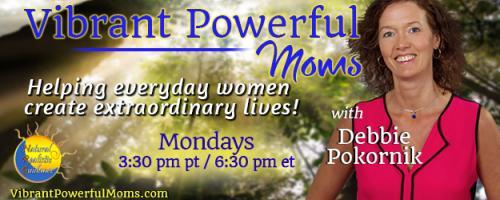 Vibrant Powerful Moms with Debbie Pokornik - Helping Everyday Women Create Extraordinary Lives!: Manage Your Energy, Not Your Time with Dianne Ansari-Winn, MD
04/02/2018 02:30 pm PDT
Dianne Ansari-Winn, MD is a mom, a doctor, and a coach whose specialty is physician wellness. In this interview, we will discuss the life-changing concept of energy management and the 5 paths for energy renewal that she teaches her physician clients.
Debbie Pokornik
Vibrant, Powerful Moms with Debbie Pokornik - Helping Everyday Women Create Extraordinary Lives! Often it is the simple, little things you do every day that will have ...
Find out more »
Dr. Dianne Ansari-Winn
Dianne Ansari-Winn, MD, MPH is an Anesthesiologist and an accomplished Physician Development Coach, speaker, workshop leader and is creator and host of The Doctor's Li...
Find out more »