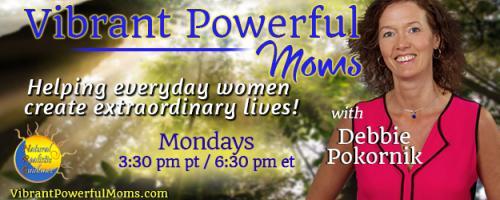 Vibrant Powerful Moms with Debbie Pokornik - Helping Everyday Women Create Extraordinary Lives!: How to Manifest the Reality You Want with Angelia LaRue
11/26/2018 02:30 pm PST
Have you ever walked into a store hoping that you will find a certain item on sale and it is? Many of us think of these things as coincidences when we actually have a hand in making it happen. My guest this week, Angelia LaRue, is here to teach us how to do this in a fun and consistent way.
Episode giveaways:
Debbie Pokornik
MONDAYS 3:30 PM PT! Vibrant, Powerful Moms with Debbie Pokornik - Helping Everyday Women Create Extraordinary Lives! Often it is the simple, little things you do eve...
Find out more »
Angelia LaRue
Angelia LaRue is a Certified Master Crystologist and Energy Practitioner, Healer, Psychic, Teacher, Spiritual Counselor, Psychic Surgeon, Manufacturer of Orgone Generators. ...
Find out more »