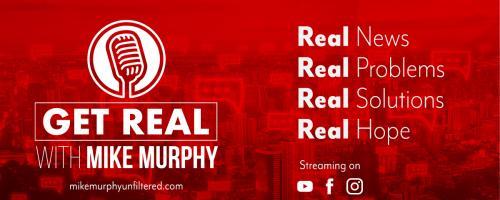 Mike Murphy Unfiltered: Unfettered, Unflinching, Unafraid: Healing From Self Sabotage with Jason Christoff
03/07/2019 01:00 pm PDT
What are the primary factors that facilitate self sabotage?
How we can overcome self sabotage?
Why is it important to work inward as much as we work outward?
Mike Murphy
NEW SHOW!Mike Murphy Unfiltered: Unflinching - Unfettered - UnafraidEvery Thursday 12pm - 2pm pacific / 3pm - 6pm eastern Mike Murphy explores truth that is authentic and r...
Find out more »
Jason Christoff
Jason Christoff is a self sabotage and health coach from Cornwall Ontario. Jason has written over 1000 articles on a wide range of health topics with hundreds appearing in v...
Find out more »