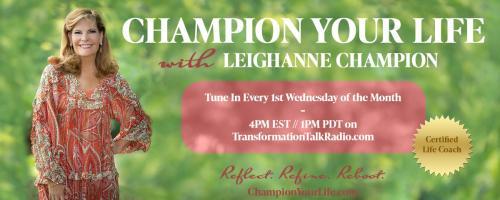 Champion Your Life with Leighanne Champion: Emotional Childhood VS Emotional Adulthood
09/07/2022 01:00 pm PST
Have you ever wished you had been taught how to avoid all the unnecessary drama in your relationships and life?
In today's podcast, we're going to learn the difference between living in Emotional Childhood Vs Emotional Adulthood.
Once you learn to embrace this concept, watch your life soar!
Leighanne Champion
Champion Your Life with Leighanne Champion Every 1st Wednesday 1pm PT / 4pm ET You have one precious life, let's live it to the fullest! Let's do this! C...
Find out more »