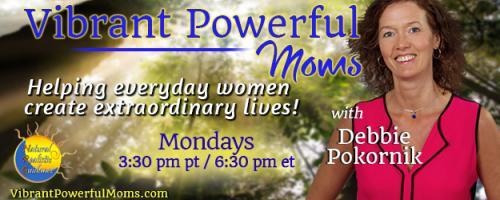 Vibrant Powerful Moms with Debbie Pokornik - Helping Everyday Women Create Extraordinary Lives!: An Introduction to the Akashic Records with Maureen St. Germain
04/01/2019 03:30 pm PDT
Have you ever momentarily remembered that you knew something was going to happen before it did? Or maybe, you've felt the astonishment of following your intuition and recognizing how it benefited you. If so, you might just have been flirting with being in the Akashic Records! This week I had the honor of interviewing Maureen St. Germain, so she could give us some insider information on why having access to the Akashic Records can be a game changer for all of us.
Episode giveaways:
Debbie Pokornik
MONDAYS 3:30 PM PT! Vibrant, Powerful Moms with Debbie Pokornik - Helping Everyday Women Create Extraordinary Lives! Often it is the simple, little things you do eve...
Find out more »
Maureen St. Germain
Maureen St. Germain is a prolific transformational teacher, best-selling author and gifted intuitive. She has over 25 years of experience in the area of mystical and sacred ...
Find out more »