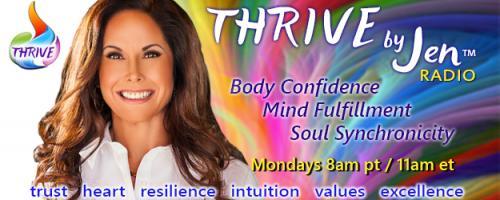 THRIVE by Jen™ Radio - Create Your THRIVE Life! with Jennifer Zelop: Creating your THRIVE life!
09/20/2017 10:00 am PDT
What is THRIVE? Do you THRIVE? or Do you just survive? Are you happy? Are you joyful? Do you ever wonder if there is more to life? Do you wonder what your souls purpose is? Tune-in for answers from Jen to these vital questions and so much more!

Go to TTR FB and enjoy this show LIVE!
Jennifer Zelop
THRIVE by Jen™ Radio: Body Confidence ~ Mind Fulfillment ~ Soul Synchronicity Are you ready to THRIVE? It is time to take action! What is the resu...
Find out more »
Dr. Pat Baccili
Dr. Pat Baccili helps individuals and organizations break through their limiting Crust so they can reach their unlimited potential. Her specialty is assisting people face t...
Find out more »