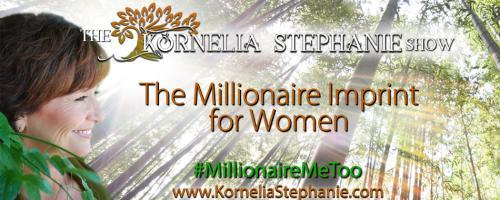 The Kornelia Stephanie Show: The Millionaire Imprint for Women: Encore: What are the Key Components of a Sound Financial Foundation? With Michelle Boss
03/08/2019 01:00 pm PDT
Today The Money Boss is discussing the essentials to a sound Financial Foundation. Where to start, what to worry about before investing and do, even before saving for retirement.
Kornelia Stephanie
The Kornelia Stephanie Show: *Living Heaven On Earth 2nd ~ 4th ~ 5th Friday - 12pm pt / 3pm et*The Millionaire Imprint for Women - Fridays 1pm pt / 4pm et *It's All ...
Find out more »
Michelle Boss
Michelle Boss, aka "The Money Boss," is a Personal Finance Coach, Author and Blogger in the San Francisco Bay Area. She is passionate about helping people create financial e...
Find out more »