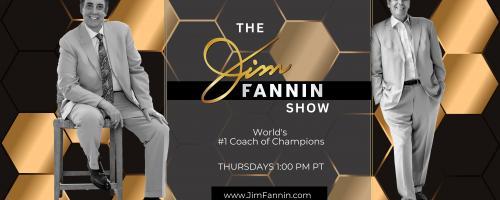 The Jim Fannin Show - World's #1 Coach of Champions: What's Your Mt. Everest?
03/16/2023 01:00 pm PDT
Getting in the Zone. It begins with self-discipline and commitment.
More information and follow Jim Fannin:
https://www.facebook.com/jimfannin
https://www.instagram.com/jim_fannin_official_/
https://www.linkedin.com/in/jimfannin/
Jim Fannin
Jim Fannin is America's ZoneCoach®, coaching more champions in sports, business and life than anyone on earth for over 47 years. As one of the world's fore...
Find out more »