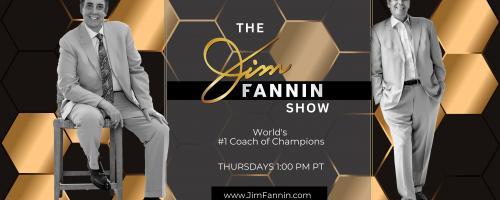 The Jim Fannin Show - World's #1 Coach of Champions: Rags to Riches with guest Dr. Pat Baccili
05/11/2023 01:00 pm PST
What does success mean to you? How many transformations can one person have in life? Jim and Dr. Pat discuss this and more.
More information and follow Jim Fannin:
https://www.facebook.com/jimfannin
https://www.instagram.com/jim_fannin_...
Jim Fannin
Jim Fannin is America's ZoneCoach®, coaching more champions in sports, business and life than anyone on earth for over 47 years. As one of the world's fore...
Find out more »
Dr. Pat Baccili
Dr. Pat Baccili is a leader in the field of human potential and the host of The Dr. Pat Show. As a top host of the internationally acclaimed, The Dr. Pat Show – Talk R...
Find out more »