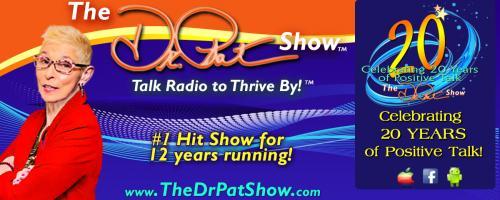 The Dr. Pat Show: Talk Radio to Thrive By!: Welcome to The Age of Aquarius with Guest Debra Silverman
01/07/2021 10:00 am PDT
Beyond 12/21/20 when Jupiter and Saturn collided
Watch live on Facebook. www.facebook.com/transformationtalkradio/
Dr. Pat Baccili
Dr. Pat Baccili helps individuals and organizations break through their limiting Crust so they can reach their unlimited potential. Her specialty is assisting people face t...
Find out more »
Debra Silverman M.A.
Debra Silverman is the author of The Missing Element: Inspiring Compassion for the Human Condition. When Debra was just 20 years old, she met an astrologer who blew her mind...
Find out more »