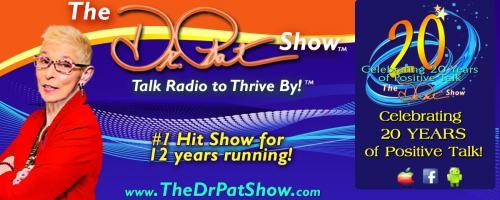 The Dr. Pat Show: Talk Radio to Thrive By!: The HooDoo Tarot: 78-Card Deck and Book for Rootworkers Cards with Special guest Tayannah McQuillar Part 2
03/24/2020 11:00 am PST
Offering a divination system rooted in the Indigenous and African experience in North America, The Hoodoo Tarot provides a hands-on way to honor and explore the magic of Hoodoo for personal growth and spiritual inspiration.
Dr. Pat Baccili
Dr. Pat Baccili helps individuals and organizations break through their limiting Crust so they can reach their unlimited potential. Her specialty is assisting people face t...
Find out more »
Tayannah Lee McQuillar
Tayannah Lee McQuillar is a tarot reader and researcher of religion, esoterica, and mysticism. The author of several books and divination decks, including The Hoodoo Tarot a...
Find out more »