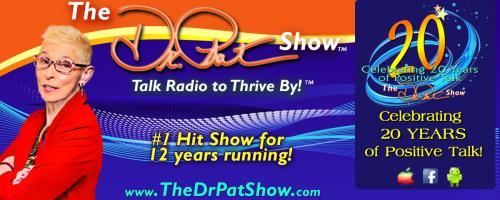 The Dr. Pat Show: Talk Radio to Thrive By!: Sarah Granger, Author of The Digital Mystique
03/07/2017 11:00 am PDT
Join Dr. Pat and author Sarah Granger as they explore The Digital Mystique and how to be your most authentic self online, empowered by digital tools and mindful of the opportunities they can provide for our lives.
Episode giveaways:
One lucky listener will receive a copy of Sarah's book "The Digital Mystique"
Dr. Pat Baccili
Dr. Pat Baccili helps individuals and organizations break through their limiting Crust so they can reach their unlimited potential. Her specialty is assisting people face t...
Find out more »
Sarah Granger
Sarah Granger is an award-winning digital media innovator and author of The Digital Mystique: How the Culture of Connectivity Can Empower Your Life — Online and Off. S...
Find out more »