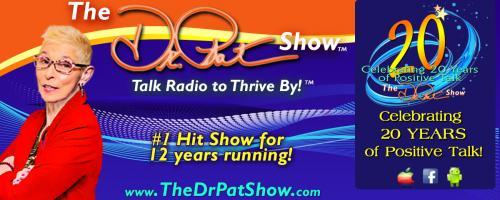 The Dr. Pat Show: Talk Radio to Thrive By!: How Covid19 is The Spiritual Catalyst We Need with Special Guest Zalah
03/01/2021 10:00 am PDT
This talk with Zalah from The CFT The Centre For Transformation takes a deeper look into the spiritual catalyst of Covid19 and the gifts it is bringing to human consciousness.
Call In! 1.800.930.2819
Episode giveaways:
Free access to the 10 Part Consciousness Accelerator Course to a lucky caller! Call In 1.800.930.2819
Dr. Pat Baccili
Dr. Pat Baccili helps individuals and organizations break through their limiting Crust so they can reach their unlimited potential. Her specialty is assisting people face t...
Find out more »
Zalah
As with many, Zalah's life had come to a point where life begged transformation to regain sanity and make sense of the world. His quest for a new path led him to get f...
Find out more »