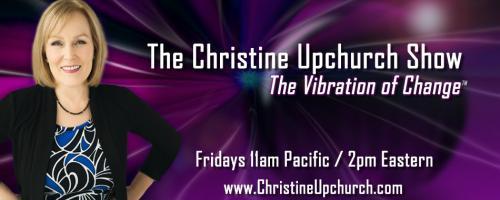 The Christine Upchurch Show: The Vibration of Change™: The Heart of the Matter: A Guide to Finding Your Way Back To Self-love with Author Joffre McClung
03/20/2020 11:00 am PST
Author Joffre McClung believes that self-love or lack of self-love not only determines how we see ourselves but also governs how we experience the world around us. In this conversation with Christine, Joffre offers guideposts on the pathway toward truly loving ourselves and explains how self-love can powerfully affect our lives.
Christine Upchurch
The Christine Upchurch Show - The Vibration of Change™Fridays 11 am Pacific / 2 pm Eastern The "Vibration of Change"—that magical place where life s...
Find out more »
Joffre McClung
Joffre McClung is a Spiritual/Personal Growth Author and Teacher, an Inspirational Blogger, Self-love Advocate, and an Independent Filmmaker. Joffre began her career as a th...
Find out more »