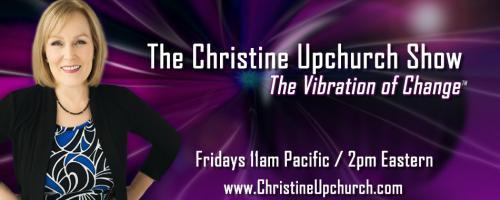 The Christine Upchurch Show: The Vibration of Change™: The Many Ways Music Can Change Your Life with Vincent James
01/04/2019 11:00 am PDT
Vincent James, author of 88+ Ways Music Can Change Your Life, talks with Christine about the many ways that playing and listening to music can transform your life. Whether you're a child, teenager or parent, Vincent will share how you can utilize music in your daily life to become happier and more successful.
Christine Upchurch
The Christine Upchurch Show - The Vibration of Change™Fridays 11am pacific / 2pm eastern Over the course of my career, I have had the privilege of interacting with so...
Find out more »
Vincent James
Vincent James, along with his wife Joann, is the founder of the national non-profit Keep Music Alive and two international music holidays: Teach Music Week and Kids Music Da...
Find out more »