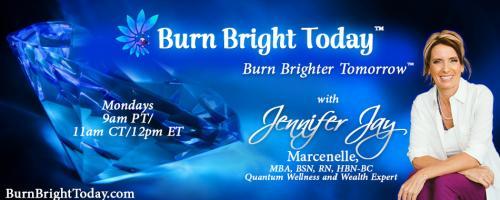 Burn Bright Today with Jennifer Jay: Nursing – World's Most Honorable Profession or Greatest Karmic Trap?
04/15/2019 10:00 am PST
Nurses are burning out at an alarming rate, finally it's being studied and changes are being made. System changes are warranted, but we must get to the root cause. Nurses, discover the truth about what's causing your burnout and learn what you can do about it.
Watch live on Facebook. www.facebook.com/transformationtalkradio/
Jennifer Jay Marcenelle RN
Burn Bright Today: Burn Brighter Tomorrow with Jennifer Jay Are you ready to build a Better, Bright Future? Then get prepared for Burn Bright Today with Jennifer Jay ...
Find out more »
Dr. Pat Baccili
Dr. Pat Baccili helps individuals and organizations break through their limiting Crust so they can reach their unlimited potential. Her specialty is assisting people face t...
Find out more »