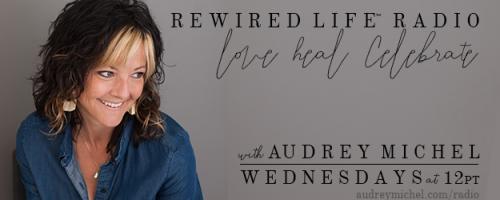 Rewired Life™ Radio with Audrey Michel. Learn to Love. Heal. Celebrate.: Show Yourself Some Love with Carolyn Colling
08/02/2017 12:00 pm PDT
Show Yourself Some Love with Carolyn Colling.
What are we missing about unconditional love? Ever wonder what the disconnect is in shifting in and out of showing unconditional love for ourself? How have emotional walls separated you from self? Although we think validation, proving, and barriers help protect us from being hurt again...the truth is these actions might doing the opposite.
Join me and Carolyn Colling, Mindset Coach and Personal Development Strategist, for the August 2nd episode of Rewired Life™ Radio on Transformation Talk Radio as we talk about How to Show Yourself Some Love.
Audrey Michel
Rewired Life™ Radio. Learn to Love. Heal. Celebrate.Your Host Audrey Michel Every Wednesday at Noon pacific / 3pm eastern Rewired Life™ Radio is all about learn...
Find out more »
Carolyn Colling
Carolyn Colling is a Mindset Coach and Personal Development Strategist. She mentors women in their lives and business, helping them to understand their own paradigms and uni...
Find out more »