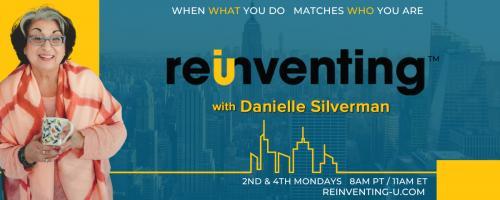 Reinventing - U with Danielle Silverman: When what you do matches who you are: Reinventing Your Career Strqtegy
05/22/2023 08:00 am PDT
Today's guest, Markey Read, will help us take a deeper dive into some of the factors that affect you as try to build your career, especially in today's turbulent world. Markey has great knowledge and experience in career development and career strategy.
Watch https://www.facebook.com/transformationtalkradio/live_videos/
Danielle Silverman MBA
Reinventing - U with Danielle Silverman: When what you do matches who you are 2nd & 4th Mondays 8am PT / 11am ET In today's world of ever constant evolution, the...
Find out more »
Markey Read
Markey Read is an internationally recognized speaker, coach, and consultant, who is committed to helping women get what they want from their lives and businesses. She i...
Find out more »