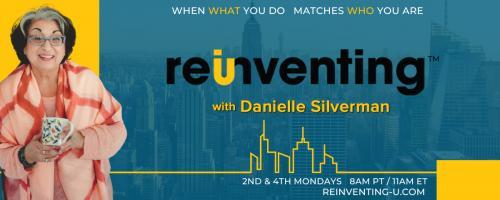 Reinventing - U with Danielle Silverman: When what you do matches who you are: Reinventing the Psychological Contract at work
10/10/2022 08:00 am PST
Reinventing-U is about supporting you if you're unhappy in your job and/or don't know what else to do. In our last episode, we talked about "The Great Resignation" and "Quiet Quitting". Today we're going to focus on why people are quitting their jobs, literally or quietly and what you and your organization can do about it.
Danielle Silverman MBA
Reinventing - U with Danielle Silverman: When what you do matches who you are 2nd & 4th Mondays 8am PT / 11am ET Reinvention is about understanding what needs to chang...
Find out more »