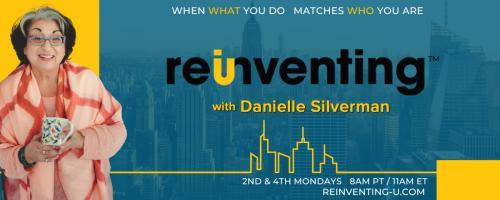 Reinventing - U with Danielle Silverman: When what you do matches who you are: Job Searching In This New Millennium - How Middle and Senior Managers Make Their Job Search Fun And Land the Job They Want
08/28/2023 08:00 am PDT
The job search process is difficult and often tedious. So, how do you gow from feeling frustrated and overwhelmed to feeling optimistic about the future of your career? It's time to throw your old job search strategies out the window and find out how you can revolutionize your job search. It's about more than finding a job; it's about a career reinvention.
Danielle Silverman MBA
Reinventing - U with Danielle Silverman: When what you do matches who you are 2nd & 4th Mondays 8am PT / 11am ET In today's world of ever constant evolution, the...
Find out more »