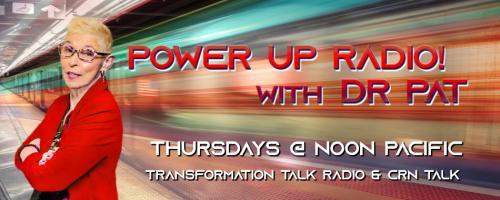 Power Up Radio with Dr. Pat: Unleashed, Unshaken, Unstoppable: "STOP! The madness! The world of goal achievement has turned into a circus of insanity..SO get real results from David Essel!
07/04/2019 12:00 pm PDT
#1 best-selling author speaks out against books that talk about "The Law of Attraction" like "The Secret" and calls out their ridiculous theories as crazy, far-fetched and demands these messages be stopped!
Dr. Pat Baccili
Dr. Pat Baccili helps individuals and organizations break through their limiting Crust so they can reach their unlimited potential. Her specialty is assisting people face t...
Find out more »