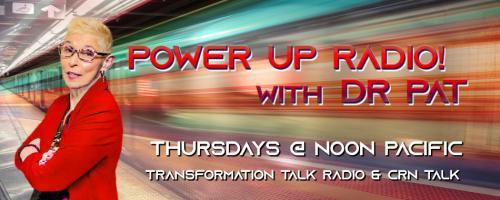 Power Up Radio with Dr. Pat: Unleashed, Unshaken, Unstoppable: Concern, Conspiracy, and Kanye, Oh My!
07/21/2020 10:00 am PDT
Why is Kanye West really running for President? Is it a psychological conversation or is it one of the smartest political moves of the Trump Campaign with Dr. Pat
Kanye West Sparks Massive Mental Health Worries During First Presidential Campaign with Psychiatrist Carole Lieberman
Dr. Pat Baccili
Dr. Pat Baccili helps individuals and organizations break through their limiting Crust so they can reach their unlimited potential. Her specialty is assisting people face t...
Find out more »
Carole Lieberman M.D.; M.P.H.
Carole Lieberman, M.D., M.P.H. is a board-certified Beverly Hills psychiatrist and an award-winning and bestselling author. She was trained at NYU-Bellevue and at Anna Freud...
Find out more »