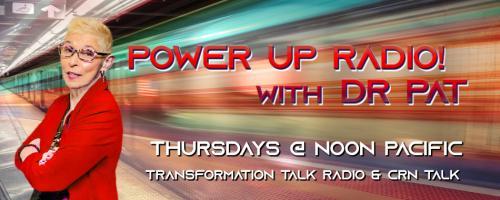 Power Up Radio with Dr. Pat: Unleashed, Unshaken, Unstoppable: A Dedication to the Master of The Emotional Pump Up. So Pump Up and Power UP with Pete Siegel.
07/11/2019 12:00 pm PDT
Dr. Pat remembers her friend and colleague who left this planet way ahead of his time. As Pat has reflected upon the show Power Up, the voice of Pete Siegel came to mind.
Dr. Pat Baccili
Dr. Pat Baccili helps individuals and organizations break through their limiting Crust so they can reach their unlimited potential. Her specialty is assisting people face t...
Find out more »
Pete Siegel
Peter C. Siegel, R.H., holds a Bachelor of Professional Studies degree from State University of New York, College at Brockport, and is a certified, registered hypnotherapist...
Find out more »