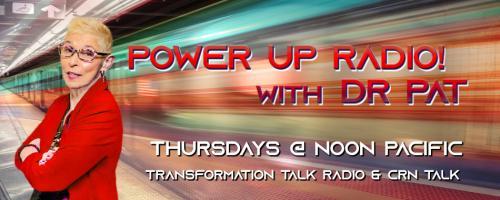 Power Up Radio with Dr. Pat: Unleashed, Unshaken, Unstoppable: 9 Minutes with Robert Mueller or otherwise known as S$@# or Get Off the Pot Democrats!
05/30/2019 12:00 pm PDT
Yesterday Robert Mueller spoke for 9 minutes on the Mueller Report. So what?
Dr. Pat Baccili
Dr. Pat Baccili helps individuals and organizations break through their limiting Crust so they can reach their unlimited potential. Her specialty is assisting people face t...
Find out more »