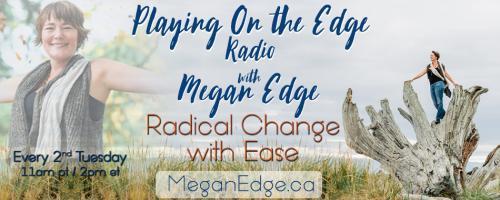 Playing on the Edge Radio: with Megan Edge: Radical Change with Ease: On the Edge of Death and Dying Pt 2
10/12/2021 11:00 am PST
Megan shares experience on the process of death and dying, advocating for those who cannot, explains taking the fear out of death and when the healing begins.
Watch live on Facebook. www.facebook.com/transformationtalkradio/
Megan Edge
EVERY 2ND TUESDAY 11AM PT / 2PM ET! Playing on the Edge Radio with Megan Edge: Radical Change with Ease Playing on the Edge with Megan Edge will challenge conventional beli...
Find out more »
Dr. Pat Baccili
Dr. Pat Baccili helps individuals and organizations break through their limiting Crust so they can reach their unlimited potential. Her specialty is assisting people face t...
Find out more »