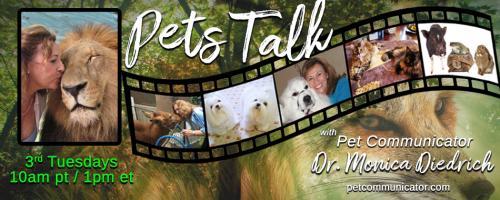 The Pet Communicator Show with Dr. Monica Diedrich: Shelter In Place With Your Pets!
04/21/2020 10:00 am PDT
The good and the bad of a quarentine!
Call in! 1-800-930-2819
Watch live on Facebook. www.facebook.com/transformationtalkradio/</p
Dr. Monica Diedrich Ph.D.
Pet's Talk: with Pet Communicator Dr. Monica Diedrich3rd Tuesdays at 10am pt / 1pm etDo you know pets talk all the time? They try to send you information in picture form. Bu...
Find out more »
Dr. Pat Baccili
Dr. Pat Baccili helps individuals and organizations break through their limiting Crust so they can reach their unlimited potential. Her specialty is assisting people face t...
Find out more »