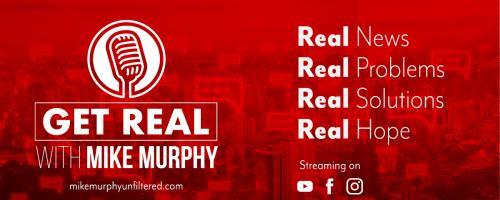 Mike Murphy Unfiltered: Unfettered, Unflinching, Unafraid: The Path to Becoming a Freeborn Warrior with John Welch
03/07/2019 12:00 pm PDT
Pain was a consistent exploration for John as a child due to being born with clubbed feet. John shares his life lessons that built the foundation of Freeborn Warrior University, an online coaching portal committed to teaching heart-centered women and men to live pain-free.
The gift of pain serendipitously helped John discover where our society is missing liberty and how being free of pain is directly intertwined with winning back our health freedom from an oppressive Oligarchy.
Mike Murphy
Mike Murphy Unfiltered: Unflinching - Unfettered - UnafraidEvery Thursday 12pm - 2pm pacific / 3pm - 6pm eastern Mike Murphy explores truth that is authentic and relevant, ...
Find out more »
John Welch
John Welch is a Personal Trainer (Corrective Holistic Exercise Kinesiologist) based in Chicago who coaches clientele within Whole Body Fitness, a private facility loca...
Find out more »