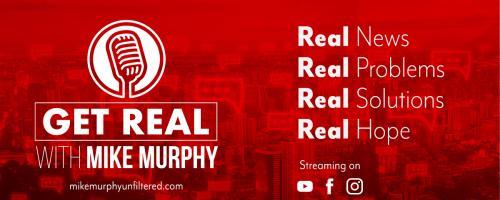 Mike Murphy Unfiltered: Unfettered, Unflinching, Unafraid: Join The Evolution with Marianne Williamson
04/01/2019 10:00 am PDT
What does it mean to repair, restore, and renew America and how can we accomplish this together in unity?
Mike Murphy
Mike Murphy Unfiltered: Unflinching - Unfettered - UnafraidEvery Thursday 12pm - 2pm pacific / 3pm - 6pm eastern Mike Murphy explores truth that is authentic and relevant, ...
Find out more »
Marianne Williamson
Marianne Williamson is an internationally acclaimed lecturer, activist and author of four #1 New York times bestselling books. She has been one of America's most well ...
Find out more »