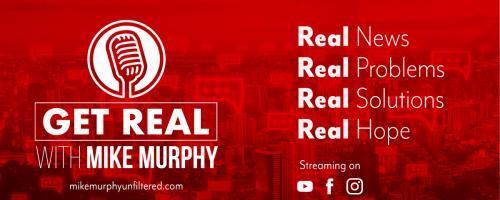 Get Real with Mike Murphy: Real News, Real Problems, Real Solutions, Real Hope: CoCreative Writing with Ellen Daly
03/21/2019 12:00 pm PDT
Do you have a breakthrough idea, a proven body of work, or a captivating story, but lack the time, skill, or knowledge to turn it into a book? Collaboration could be the key to creating this cornerstone of your platform and your legacy.
Episode giveaways:
Mike Murphy
Get Real with Mike Murphy: Real News, Real Problems, Real Solutions, Real HopeEvery Monday, Tuesday, & Wednesday5 PM PT / 8PM ET Take your power back and learn to live ...
Find out more »
Ellen Daly
Ellen Daly is a highly sought after collaborative writer who works with thought leaders, businesspeople, and experts to turn innovative ideas into influential ...
Find out more »