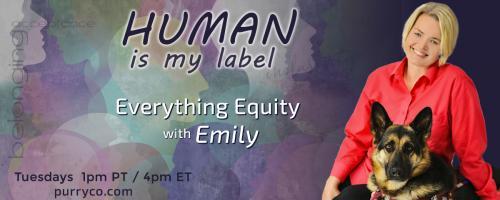 Human is My Label: Everything Equity with Emily: Intersectionality At It's Finest with Jamison Purry
09/07/2021 01:00 pm PDT
Today, I cornered my husband into talking about his experience as a disabled Veteran and a black man married to me, a white women with a disability. Come along for the ride as we talk about all of it.
Thank you to our sponsors:
Tim Saeland
CRS, ABR, ACP, PSA, CDPE, SFR, ASD, 203K Specialist,
Diamond-Platinum Member Masters Circle
Top 10% REMAX Equity Group
Re/Max Hall of Fame
12 Year recipient of Portland Monthly's FIVE STAR Real Estate Agent 2011 - 2021
Licensed in Oregon and Washington
Check out my YouTube Videos at:
Re/Max Equity Group
6245 SW Capitol Hwy
Portland, OR 97239
Shellie Monsivais
COUNTRY Financial® Representative
Auto | Home | Life | Business
C 503.707.5297 Call/Text
O 503.430.2395
F 503.924.1452
Service & claims 1.866.COUNTRY
countryfinancial.com/shellie.monsivais
COUNTRY Financial®
1915 NE Stucki Ave
Emily Purry MBA
Human is My Label: Everything Equity with Emily Tuesdays 1pm PT / 4pm ET Do you know what it feels like to belong, to be accepted for who you are? Have you ever wondered w...
Find out more »
Jamison Purry
Jamison is passionate about creating better communities around him. He is an advocate for Veterans and people with disabilities. He bridges social economic gaps ...
Find out more »