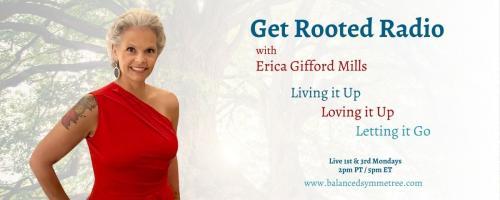 Get Rooted Radio with Erica Gifford Mills: Living it Up ~ Loving it Up ~ Letting it Go!: Flip Your Money Mindset, Lighten Your Mental Load
01/16/2023 02:00 pm PST
Carrying a heavy mental load is not a badge of honor and it's affecting your money! Join Erica Gifford Mills with her guest, Vikki Zacchilli, as they discuss how to overcome limiting beliefs and create a positive relationship with money. Get practical strategies for improving your finances and achieving your financial goals!
Erica Gifford Mills
Get Rooted Radio with Erica Gifford MillsEvery 1st & 3rd Monday - 2pm pt / 4pm ct / 5pm etAre you ready to branch out? To take a leap of faith? To love yourself and othe...
Find out more »
Vikki Zacchilli
Vikki Zacchilli is the owner and financial coach behind Minted Mindset Financial Coaching. She spent 12 years in corporate finance until her desire to make a direct im...
Find out more »