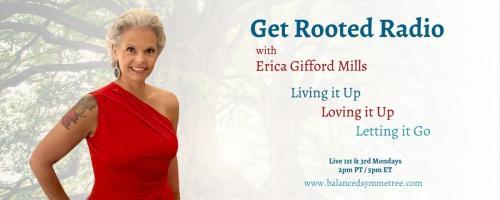 Get Rooted Radio with Erica Gifford Mills: Living it Up ~ Loving it Up ~ Letting it Go!: Boundaries and Balance
08/01/2022 02:00 pm PDT
Boundaries define balance; balance defines boundaries.
How does one create balance in this busy world? How do we set and keep boundaries? Join Erica Gifford Mills on a new episode of Get Rooted Radio as she discusses how boundaries and balance go hand in hand.
Erica Gifford Mills
Get Rooted Radio with Erica Gifford MillsEvery 1st & 3rd Monday - 2pm pt / 4pm ct / 5pm etAre you ready to branch out? To take a leap of faith? To love yourself and othe...
Find out more »