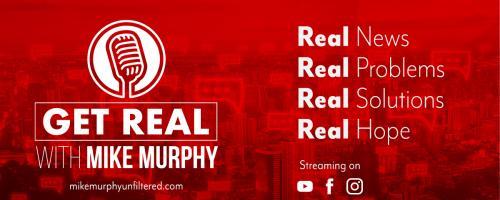 Get Real with Mike Murphy: Real News, Real Problems, Real Solutions, Real Hope: September 8, 2020 Interview with Dane Wigington
09/08/2020 05:00 pm PDT
Mike and Dane talk the latest news, geoegineering, and how our climate and world are being affected.
Mike Murphy
Get Real with Mike Murphy: Real News, Real Problems, Real Solutions, Real HopeEvery Monday, Tuesday, & Wednesday5 PM PT / 8PM ET Take your power back and learn to live ...
Find out more »
Dane Wigington
Dane has a background in solar energy. He is a former employee of Bechtel Power Corp. and was a licensed contractor in California and Arizona. He has been engaged in constan...
Find out more »