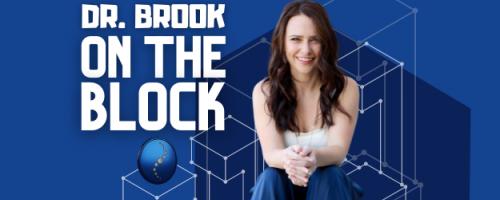 Dr. Brook On The Block: Ep 7: Be Willing to Get Hurt and Fail with Heather Havenwood
05/04/2022 05:30 am PST
Heather Havenwood, the SexyBoss, joins the pod today and takes a ride through the Wild Wild West of Web3, for a very engaging conversation about the future of blockchain and NFTs.
Heather shares why she believes this is the time for women to really lean in and learn this space as it is moving fast! We have to be willing to get hurt as we learn the Web3 game and not fear failure.
We talk about the first ever real estate deal that happened as an NFT, SexyBoss token, how masterminds and coaching spaces are shifting rapidly, and so much more.
Take a ride with us! I guarantee you'll love it!
Free Download: "The Words of Web3" - A comprehensive glossary of terms used in the space https://mailchi.mp/9d043022b5a0/words-of-web3
Connect with Heather at:
IG: heatherhavenwood