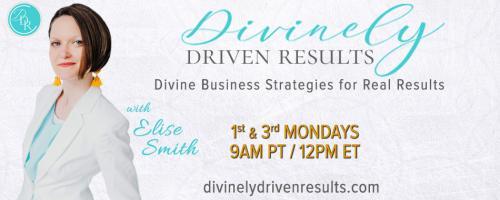 Divinely Driven Results with Elise Smith: Divine Business Strategies for Real Results: Knowledge is power, especially within your books
06/15/2020 09:00 am PDT
Ok ladyprenuers, how do you feel about book keeping?
We all know it's important for us to track our business money but have you thought about choosing your business strategy based on your books? It's true! So come learn how you can use your finances to help you not only account to God for all the gifts he has given you, but identify what is working well in your business and when you may need to pivot. Join Melanie Queen, Queen of book keeping, and I to learn some great tips to make book keeping easier for you!
Elise Smith
Divinely Driven Results with Elise Smith: Divine Business Strategies for Real Results1st and 3rd Mondays 9AM PT / 12PM ET Are you setting goals, but falling short? Does you...
Find out more »
Melanie Queen
Melanie Queen, Queen of Bookkeeping, is a mother of a young family. She started the accounting firm to give mother entrepreneurs more time to work their business and be with...
Find out more »