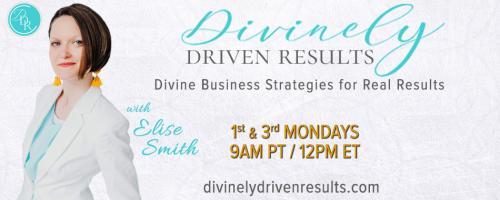 Divinely Driven Results with Elise Smith: Divine Business Strategies for Real Results: Branding: A Spiritual Process
07/20/2020 09:00 am PDT
Did you know that Branding can be a spiritual process? It's true!

Let's dive into who you are as a daughter of God and what makes you unique. You'll learn how to thread your values throughout your brand so that you can attract others who have those same values.

Join Jennifer Seely and I, branding guide and photographer, for 2 steps you can implement now to take the core of who you are and infuse it into everything you do to make more sales in your business.
Elise Smith
Divinely Driven Results with Elise Smith: Divine Business Strategies for Real Results1st and 3rd Mondays 9AM PT / 12PM ET Are you setting goals, but falling short? Does you...
Find out more »
Jennifer Seely
Jennifer started Gray Havens Photography in 2017 after spending 3 years in training and learning everything she could about photography. In the Summer of 2019, she found her...
Find out more »