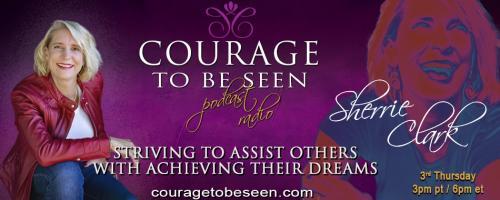 Courage to Be Seen Podcast Radio with Sherrie Clark – Striving to assist others with achieving their dreams: Why do we keep trying to be perfect?
05/19/2022 03:00 pm PDT
It seems so simple, we are raised to try to do a good job, to try to please others, to be a good girl. Why do we take this, what starts so simple as trying to achieve something and over time take it to an extreme and try to be perfect? Admit it or not so many issues are caused by us trying to be perfect. Listen in today and we will discuss how this is hurting you in ways you have not thought about and how you can work on letting it go.
Sherrie Clark
Courage to Be Seen Radio with Sherrie Clark Every 3rd Thursday at 3pm pacific / 6pm eastern! Are you living the life you desire, experiencing success, and accomplishing y...
Find out more »