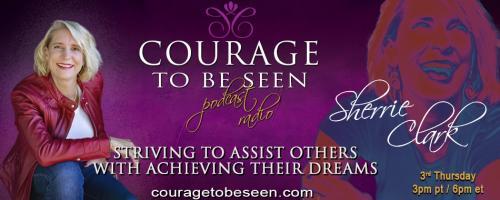 Courage to Be Seen Podcast Radio with Sherrie Clark – Striving to assist others with achieving their dreams: Be an ACE – How to be Authentic, Confident, and Empowered to create the Success you desire!
06/04/2019 11:00 am PST
Are you Authentic? Could you use more Confidence? Do you allow yourself to be Empowered? These are the three keys to creating the Success you desire in your life. Today we will focus on what steps you can take to be an ACE and have the courage to be seen!
Watch live on Facebook. www.facebook.com/transformationtalkradio/
Sherrie Clark
Courage to Be Seen Radio with Sherrie Clark Every 3rd Thursday at 3pm pacific / 6pm eastern! Are you living the life you desire, experiencing success, and accomplishing y...
Find out more »
Dr. Pat Baccili
Dr. Pat Baccili helps individuals and organizations break through their limiting Crust so they can reach their unlimited potential. Her specialty is assisting people face t...
Find out more »