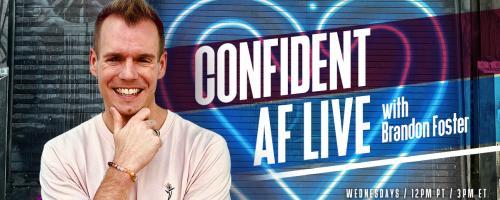 Confident AF Live with Brandon R Foster: Taking Your Mindset Next-Level : 7 Ways Co-Creation Changed My Life & Business
05/17/2023 12:00 pm PDT
I've been thinking a lot recently about how what I teach on mindset differs from what many other people talk about. One of the biggest differences is a concept called co-creation. It's me and God doing the thing together. And it's completely transformed my life and my business -- as well as my client's lives and businesses. And I can't wait to share!
Watch https://www.facebook.com/transformationtalkradio/live_videos/
Brandon R Foster
Confident AF Live with Brandon R Foster: Taking Your Mindset Next-Level Wednesdays 12 pm Pacific/ 3 pm Eastern Confident AF Live is the gateway to enormous new opportuni...
Find out more »