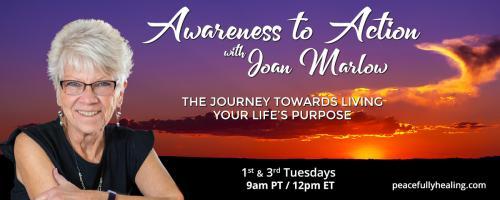 Awareness to Action with Joan Marlow: The Journey Towards Living Your Life's Purpose: NO VICTIMS: Empowering Seniors in the Fight Against Fraud
09/21/2021 09:00 am PDT
No one really helps seniors avoid becoming fraud victims. Wouldn't it be great if seniors recognized red flags and knew of techniques to avoid becoming victims in the first place?! Let's teach our seniors fraud prevention skills so they are empowered in the fight against fraud. There will be no victims.
Joan Marlow
Awareness to Action with Joan Marlow: The Journey Towards Living Your Life's Purpose 1st & 3rd Tuesdays 9 am PT / 12 pm ET Hi everybody, welcome to Awareness to ...
Find out more »
Jennifer Pitt
Jennifer grew up in Colorado and moved to Arizona in 2017 to escapte the cold weather and experience new adventures. Jennifer is a Certified Fraud Examiner with a M...
Find out more »