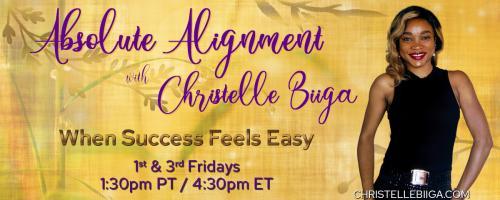 Absolute Alignment with Christelle Biiga: When Success Feels Easy: P.O.T.E.N.T.I.A.L. to WIN in 202WON
02/05/2021 01:30 pm PST
How to tap into your hidden P.O.T.E.N.T.I.A.L. and apply it using some simple principles that will change the trajectory of your personal life, family life and business life.
Christelle Biiga
Absolute Alignment with Christelle Biiga: When Success Feels Easy Every 1st & 3rd Friday at 1:30pm PT / 4:30pm ET Christelle Biiga is a Transformational Coach, energy ...
Find out more »
Kenise Etwaru
Kenise Etwaru is an energetic, trail-blazing force of nature. She is a CEO of her own thriving Publishing company, a 3x bestselling author, Executive Leadership Coach and Wo...
Find out more »