The New Mainstream in Radio!
Our Vision
is to set the standard for a new and fresh kind of Talk Radio, creating conversations that are transforming the world, one listener at a time!!!
Our Mission
is to broadcast a distinctive blend of live talk radio interviews with a mix of uplifting and intelligent news, educational and practical information. Topics range from personal development to critical issues relevant to a rapidly changing world. As Dr. Pat says, "we talk about everything from sex to spirituality with a vibration that honors the dignity of the human spirit."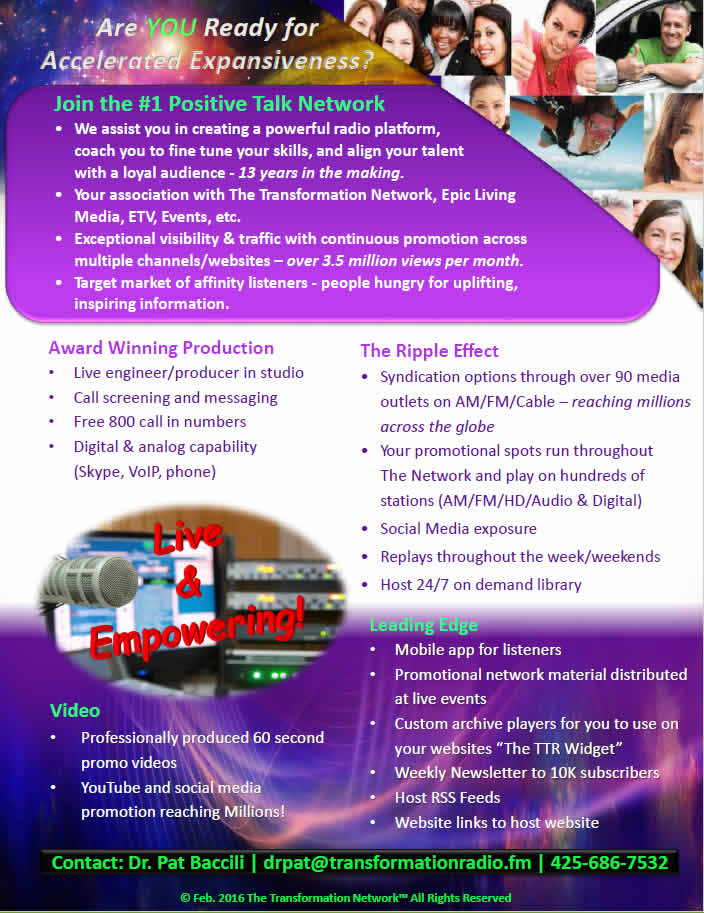 Highlights
October 19th - New Moon Meditation with Wendy Rose Williams
Please join Wendy from the comfort of your own home for a FREE remote meditation on October 19th 6:30-7:30pm pacific time. Photo Credit: Taylor Toman. The New Moon is the most powerful time of the month to manifest and attract more of what you wish for into your life. You can set your intention a...