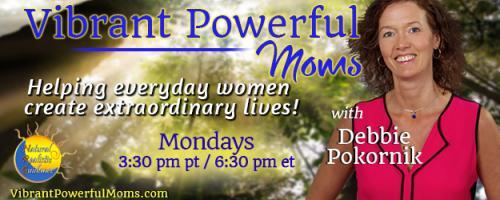 Vibrant Powerful Moms with Debbie Pokornik - Helping Everyday Women Create Extraordinary Lives!: Fun Ways to Recharge Your Energy
09/18/2017 02:30 pm PDT
Pleasure is not a luxury to be fit in when all the work is done, but something you need to do on a regular basis to recharge your energy. This VPM episode looks at why this can be such a challenge and shares ideas for
making sure your needs are being looked after.
Debbie Pokornik
Vibrant, Powerful Moms with Debbie Pokornik - Helping Everyday Women Create Extraordinary Lives! Often it is the simple, little things you do every day that will have ...
Find out more »